Events
Term 1 2021 Week 5 – Random acts of kindness week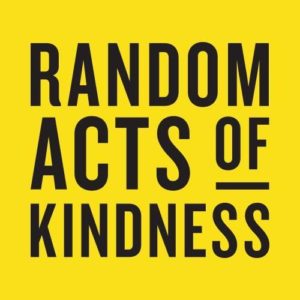 A random act of kindness is a selfless act performed by kind people to either help or cheer up a random stranger, for no reason other than to make people happier. Either spontaneous or planned in advance. Here are some ideas to get you started:
1. Let Someone Go Ahead of You
2. Pass Out Compliments
3. Pick Up Some Trash
4. Spread Encouragement Online
5. Lend a Hand to a Neighbour
6. Smile : Sometimes, a kind act is just a smile.
Term 2 2021- YOU CAN SIT ME WITH DAY- Friday 4th June, 2021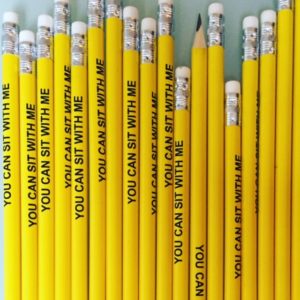 Celebrate YOU CAN SIT WITH ME day at your school or business by wearing a touch of yellow and spread kindness and inclusiveness.
Term 3- week 4 Wall of hands day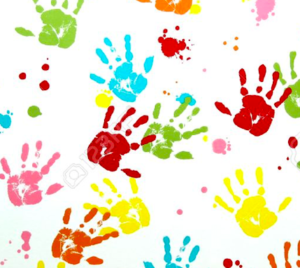 Create a hand wall of kindness for your classroom door!
All you will need is paper, paint, a pen and scissors.
1. Firstly, draw around your hand and cut it out using the scissors.
2. Next, you can either paint your hand and make a print or paint the cut out hand completely.
3. Once this is dry, write your kindness quote. Make sure it is big enough to read and really clear.
4. Finally, display on your classroom door, for everyone to read! You are bound to bring a smile to any passerby.
Want to spread even more kindness? Why not create your handprints into bunting and hang around your classroom or corridors
Term 4- YOU CAN SIT WITH ME Big picnic day – Friday 26th November, 2021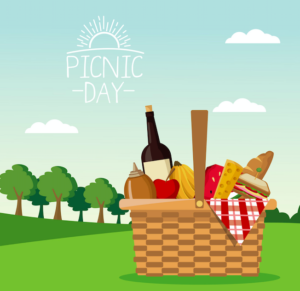 It is a day to welcome your school community together to have a big picnic across all year groups to spread kindness and inclusivity.
Hope and Kindness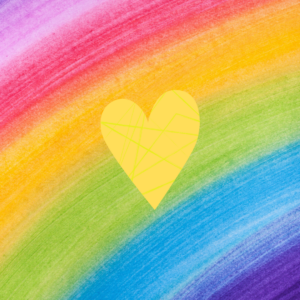 Draw a rainbow and a yellow love heart to symbolise hope and kindness and put it in the window of your home.Together we can get through this tricky time.
https://www.facebook.com/events/543885516445510/